Let us bring you on a visual journey of the unique wedding of Hugo and Ming Chee, in Shanghai vintage style. Every little detail is carefully selected, from the decorations, costumes, lighting, to music. It is simply immaculate. What's more, the newlyweds serve their guests with delicious food, drinks, and lots of fun throughout the evening. It is fair to say that everybody has an amazing time celebrating them on this precious night.
Hugo and Ming Chee really go all out for this wedding, and that's what we like so much about them – they have a vision and we're happy to make it come alive.
When you have a wedding like this, everyone is also moved by the vibes and having fun! We were lucky to be able to capture a touching moment – there was not a dry eye to be seen on Ming Chee as she listens to her soon-to-be husband saying his vow.


After the formality, the guests all came together to have a photoshoot with the newlyweds. Everyone wrap the night up with big smiles and joy.Couple: Hugo & Ming Chee
Photographer: David
Assistants: Team 71
Location: Alivila Glass House, Johor.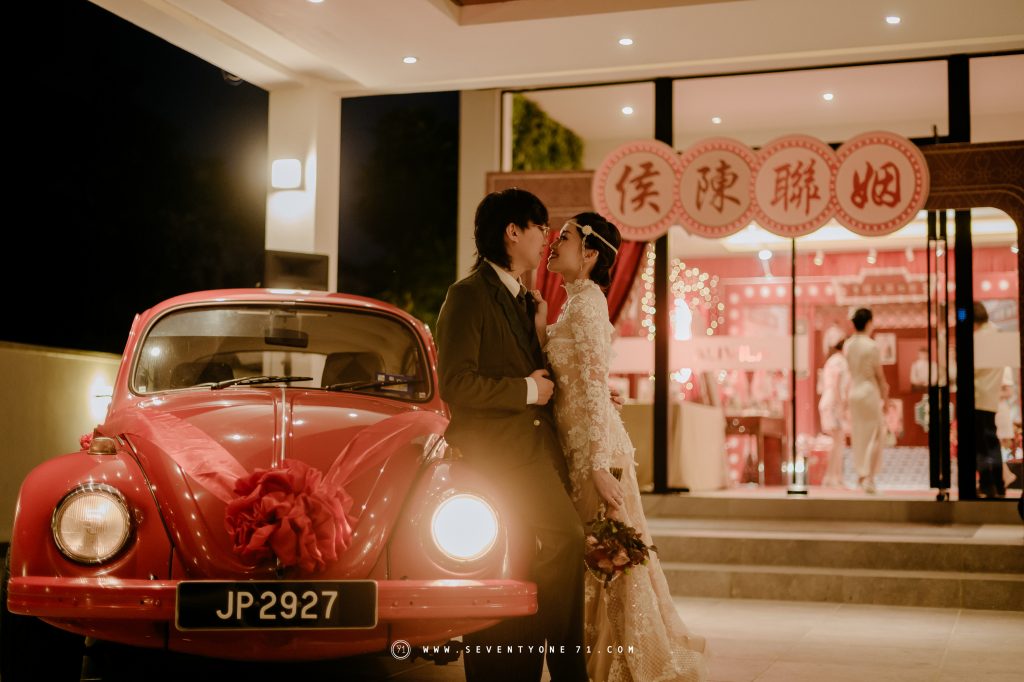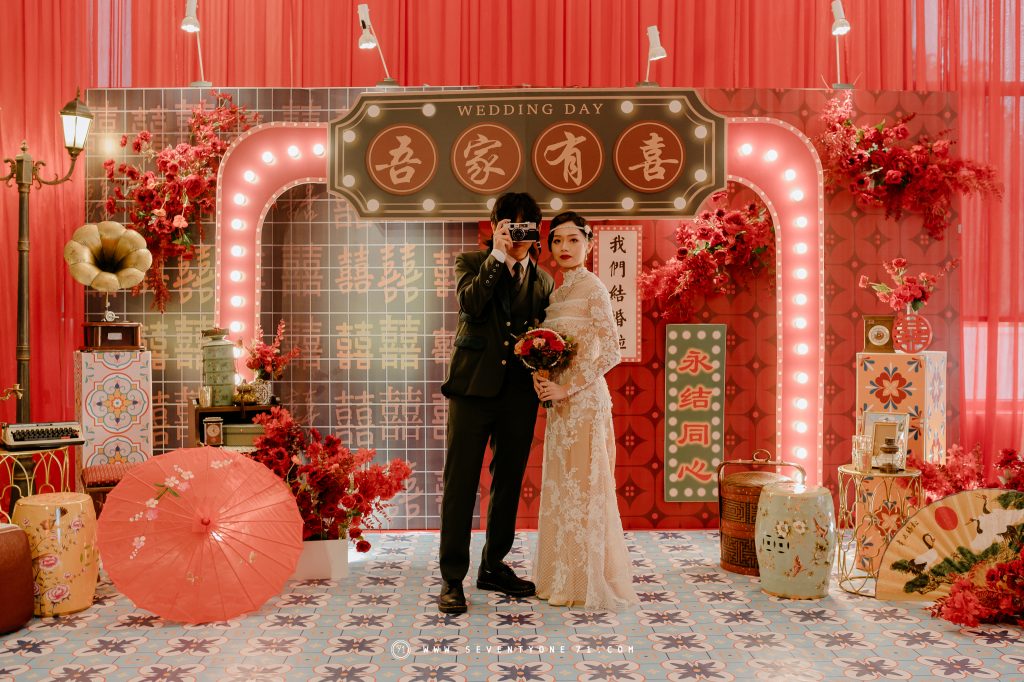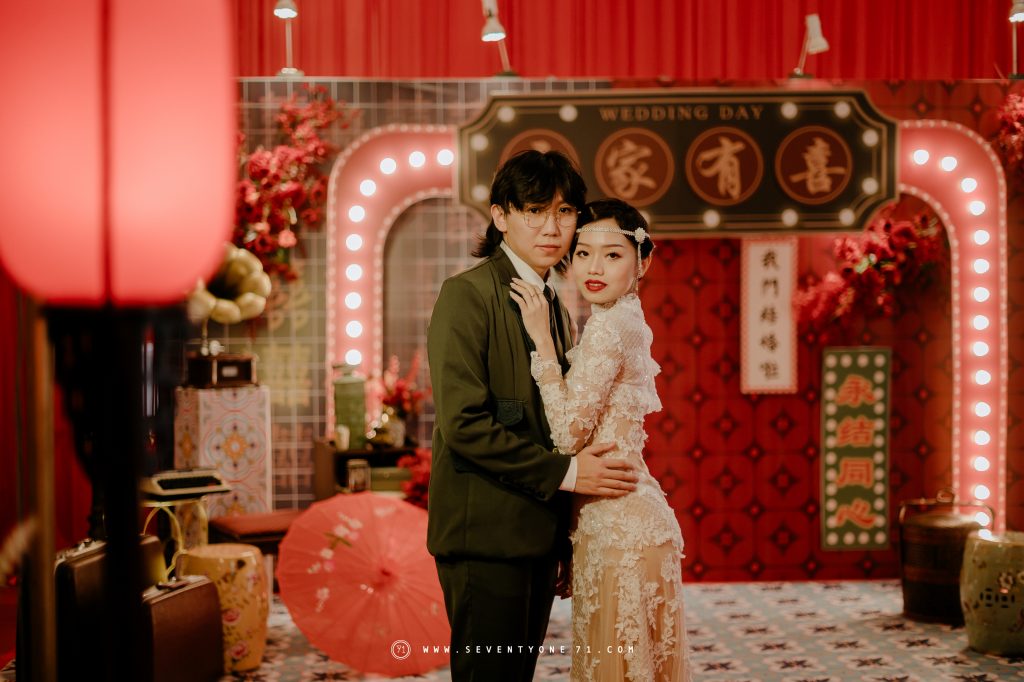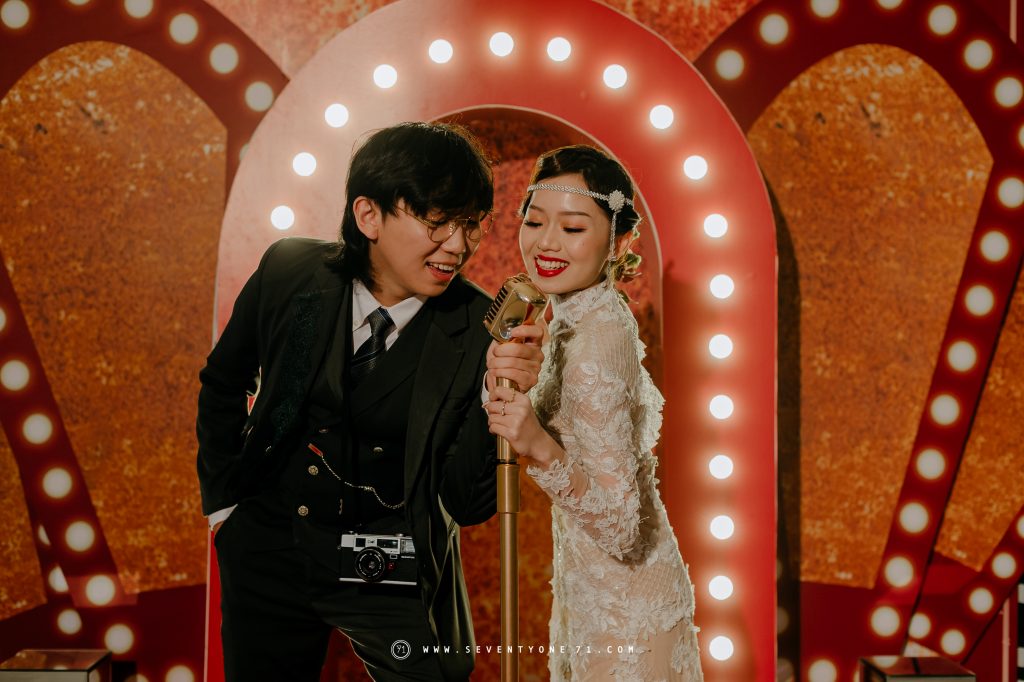 This wedding was out of the box in all of the best ways. Non-stereotypical and artful, making the night all the more memorable.


Wander through the many couple's adventures on our page and start imagining your own! Get in touch.

See more love stories here.