HELLO, WE ARE TEAM 71 !
We're a group of passionate young people
working together that lead by our director David Low with his 10 years experiences in this industry. Our team with photographers, makeup artists, designer, editor and other co-worker.

We believe with our teamwork and heart-work we can create the most beautiful masterpieces for every client. Our professional team has been leading in wedding / photography career since 2008 in Malaysia. 2010 established our first Studio in Petaling Jaya, Later, we've moved to Botanic Klang until today.

To date, our Director (David Low) has lead with Team71 journeyed throughout many countries all over the world for weddings masterpiece such as in New York, UK, Paris, London, Italy, Prague, Australia, Brussel, Netherlands, Japan, Korea, Vietnam, Singapore, China, Thailand, Indonesia, Hong Kong, Macau, etc.

.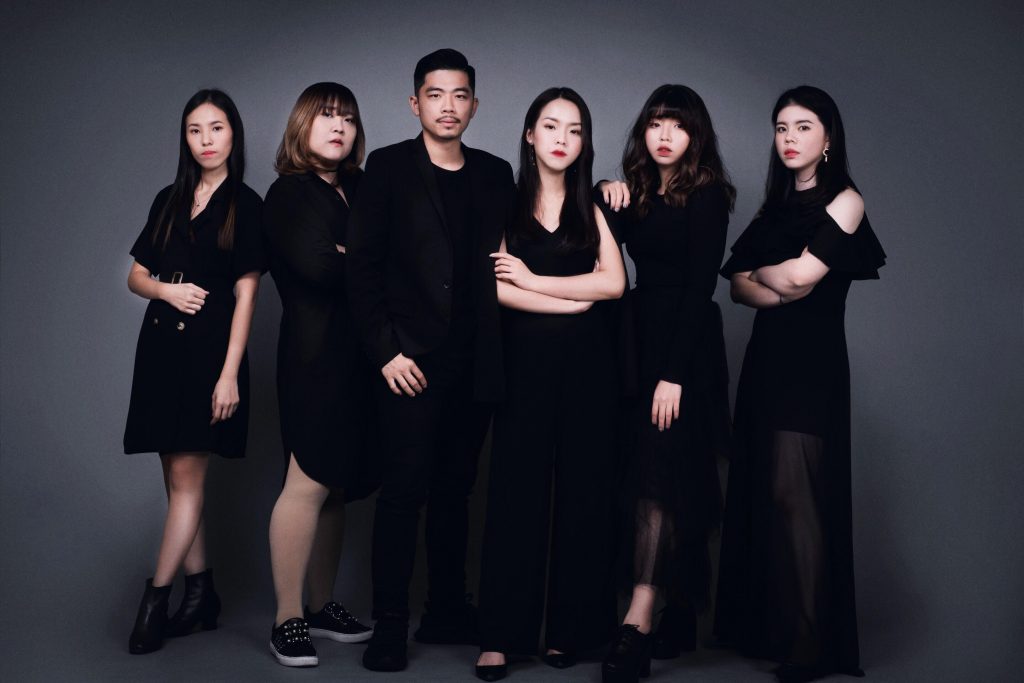 Our team believe that with a snap of a picture, a smile and loving glance can be translated into many messages that only a photographer and the subjects can be appreciated as well working in this field is totally a rewarding job that we witnessed so much of lifetime moments that make hearts flutter. Our natural, contemporary, lifestyle, candid, and joyful photography style is highly favoured by the hip crowd. Besides, we'd enjoy really much traveling together with our wedding couple to oversea for photoshoots! Ring us up if you had a plan, our suitcase is always ready for that!

It's the little bursts of creativity that makes life more exciting. Let the tales of your love be told, let us tell your story.

______________________________________



REVIEWS FROM OUR CLIENTS :

❃

"The team behind Studio71 are truly amazing! Big thank you to David for capturing our beautiful photos, Wendy for making sure that we looked the best in our photos and Prue for offering advise and guidance from the beginning. The experience and professionalism shines through, allowing us to relax and have the best day of our lives. We couldn't be more happier with the results. If you are thinking about booking them for your pre wedding or wedding. DO IT!! You won't be disappointed."

– Bernard & Ann –
28.8.2019 from Kuala Lumpur

_____________________________________________


❃

"Thanks David for your great support! We are so happy to have you on our wedding day in Seremban! Never a doubt our family personal photographer. You have made my wedding a memorable one for me and my family and friends. Once again thanks for everything."

– Jordan & Fumiko –
16.Dec.2017 from Seremban and bride from Japan.


_____________________________________________

❃

"It's fantastic David, absolutely fantastic. You're a genius! Thanks for everything you and your team have done to create something truly unique and memorable for Ashley. Have a lovely weekend."

– Simon Cuthbert –
30.Oct.2017 from United Kingdom


_______________________________________________

❃

"We were really glad that we found Studio_71 as our wedding photographer. It had been such a pleasure to work with them, especially the process from preparation to shooting. They capture not only beautiful moments that shared in our life but also paid attention to our need and offered the best service. Thank you!!"

– Lian Wee & Yih Lin –
11.Sept.2013 from New York United States

______________________________________________

❃

"I was telling my wife, Ting that we are so blessed to have very very nice vendors and YOU are at the top of the list! But I think we are friends more than customers-supplier. Thanks so much for everything. The decision to step in your studio is indeed a right one and the decision was made in the 2nd visit, thank you!!!!"

– Melwin & Ting –
31.May.2013 from Selangor.

________________________________________________

❃

"Absolutely enjoy working 2 days with the David and Prue in Brisbane. Loving all the shots taken by David!!! The production team, design team has been working hard provided high efficiency on my requests too. Thank you!"


– Benjamin Mcduff & Cara Lu –
11.Aug.2019 from Brisbane, Australia


________________________________________________

❃

"We truly truly thank our lucky stars for leading us to you. We weren't even hunting for a wedding photographer at that time, but we found you right in front of our eyes and we remembered you guys forever ever since. We came back to you when our initial photographer screwed up. That i guess, was a blessing in disguise. We will definitely plan a second post wedding pic and we will call you! =) "

– Euric & Jennifer –
24.Oct.2014 from Kuala Lumpur.

____________________________________________

❃

"We had our Pre-wedding photoshoot last October in Perth, Australia and everything was awesome! Thank God for the wonderful weather and the cool breeze, all of the photo-shooting sedsion went smoothly! We are not he type that can go natural in front of camera, but all thanks to David, the photographer, and Prue the MUA, we had a lot of fun! The whole process doesn't feel like a Pre-wedding photoshoot at all, and instead, it was more like a bunch of friends hanging around, travelling and having fun (while wearing wedding dress)! I would say it really is comfortable with them! All thanks to that and their professional skills, our pictures are natural and I really love them a lot! Each photo, each smile, brings back wonderful memories we made there, I'll never forget them! I can't wait for our next project with Studio_71 on our wedding day! xoxo!

– Nelly Shyuan & James Yek –
03.Sep.2016 from Bintulu, Sarawak.

_____________________________________________


❃

Thank you Seventyone Productions, thanks David, you are an awesome photographer, Robin and I wish you all the very best in your growing career, I can;t ask for a better pro for my dream wedding. You are not only our collaborating crew but also a friend that we can share things with. You knew exactly how to calm me, cheer me, during all the tight, tiring and nervous moments. You immortalised the best moments of our Wedding Day for a lifetime, and maybe even more. Everyone loves your work, and I hear praises everywhere.

– Audrey & Robin –
13.11.2014 from Kuala Lumpur.

_____________________________________________


❃

Prue, Ian and I would like to say thank you to you, David and makeup artist for the wonderful Pre-wedding photos. You guys did a great job! Thank you for doing the planning, David for lying the floor for the perfect angle, Makeup artist for the amazing makeup. Everybody likes our photos! The gowns that I picked for actual day are gorgeous too! Thank you!

– Tiffany & Ian –
18.Nov.2014 from Kuala Lumpur.

_______________________________________

❃

"Thank you Seventyone Productions for capturing all these little details so beautifully. David and the team have done an amazing job in telling our stories by capturing every moment of our registration of marriage. I couldn't stop laughing when scrolling through the 800++ pictures. I LOVE ALL! Thankiewwwwww!!!"

– Penny & Marcus –
15.11.2014 from London, UK.

_____________________________________________

❃

"Dearest David & Prue, thank you for capturing the greatest moments of our lives. You have captured the essence of the kind of Pre-wedding photos that I wanted and I think nobody can do it better than you. Thank you so much for creating images that we will enjoy and cherish for a lifetime. Thanks! :)"


– Sok Yee & Sam –
21.1.2015 from Kuala Lumpur.

_______________________________________


❃

"Our Pre-wedding shoot in Melbourne held the highest personal significance to us our of our entire wedding experience. We had a very clear vision for what we wanted to achieve and David and Prue helped us execute that vision perfectly. I am absolutely thrilled at the results of David's superior photography skills. He is truly gifted and creates breathtaking artwork with his photographs which I will admire for many years to come. Prue's detailed planning, warmth, and friendliness also guided us smoothly through the entire process before, during, and after our trip to Melbourne. Thanks David, Prue and team for fulfilling our wedding dreams and being part of an unforgettable experience for us.


– Eugene & Yen Tang –
12.Oct.2016 from Melbourne, Australia


_____________________________________________________________________________

❃


"Loving all pre wedding, actual day, maternity and family portrait's makeup and hairdos Wendy she styled for me in my Korea pre wedding until all my big days! All details I truly like it, thank you so much! Never regret putting all my important moments with team Studio71!"


– Vincy & Joe –
1.10.2018 from Kuala Lumpur