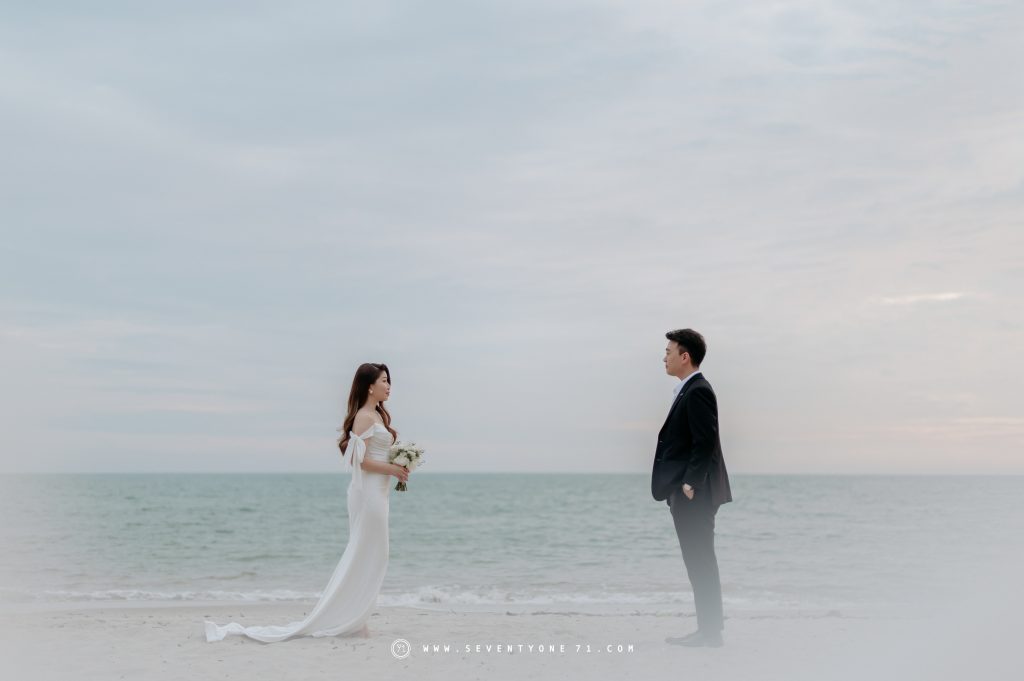 Couple: Elvis & Cindy
Photographer: David
Makeup Artist: Team 71
Wedding Gown: Studio 71


When we first met Elvis and Cindy, we can see in their eyes bursting with excitement to have one of the most breathtaking pre wedding photoshoots.
It's not only a photoshoot, but a witness to their journey in love and faith.
The backdrop is a calm and clear ocean, symbolising the infinite love between Elvis and Cindy.
There's a genuine connection between the two of them, and it's a joy to get to capture it for them.
From the photos, it's clear that both Elvis and Cindy have loving spirits in their nature; and they're ready to spend the rest of their lives together.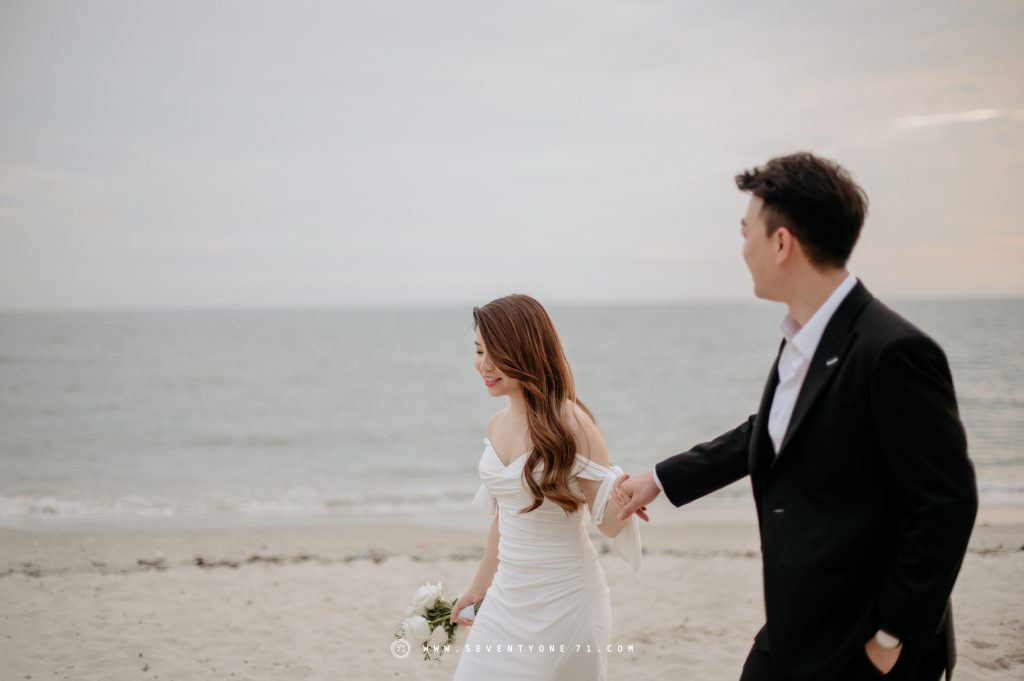 As dawn approaches, we know we made the right choice to have this pre wedding photoshoot at a beach during sunset: it's incredible.
The lights from the sparklers lit the couple's faces; the dark blue sky and warm breeze from the sea hug them all around.
By using simple props and making the best out of mother nature, we got the most perfect shots for these newlyweds.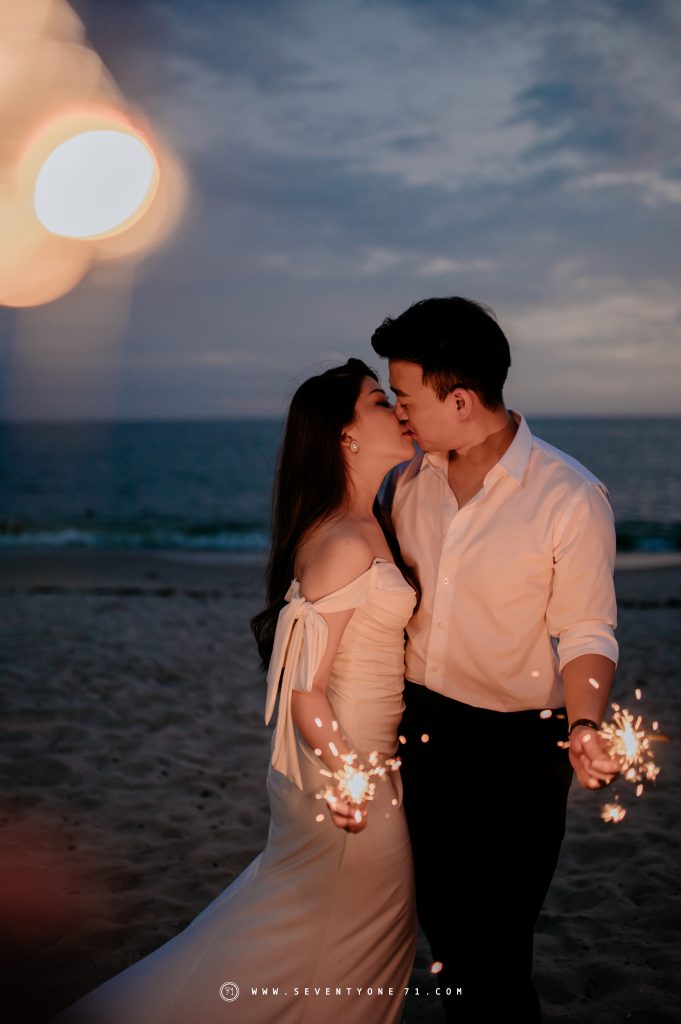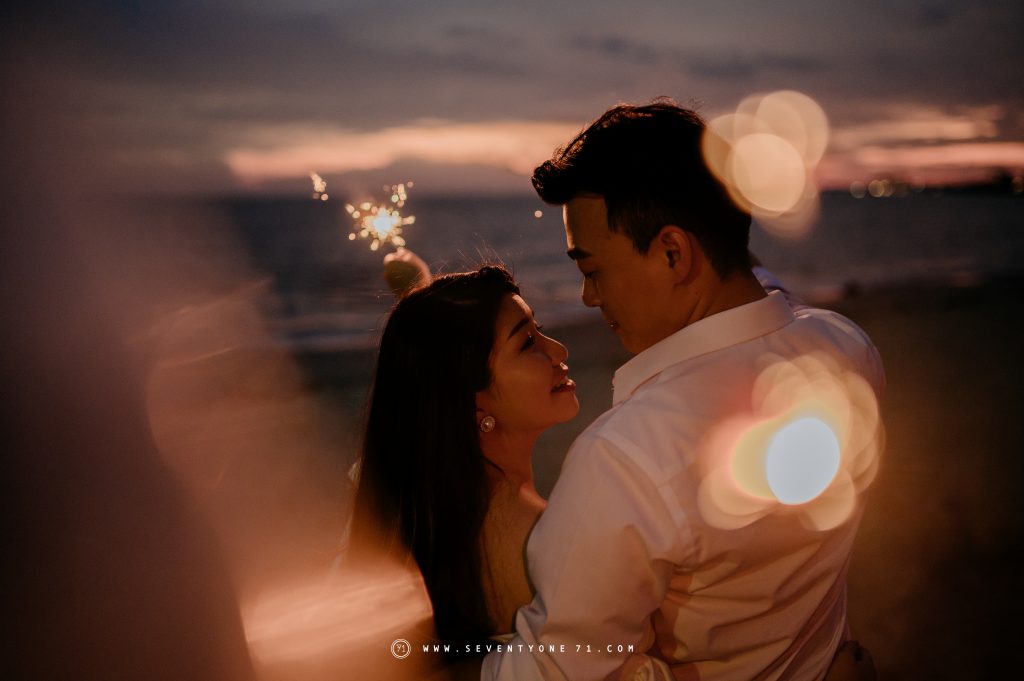 "I would rather spend one lifetime with you, than face all the ages of this world alone."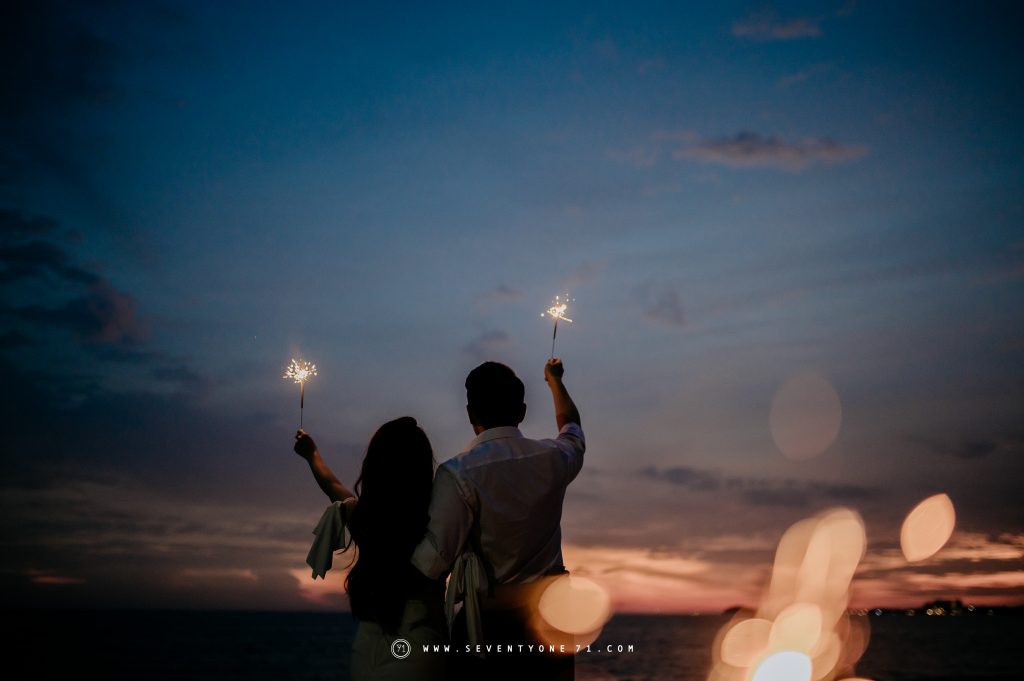 Congrats to Elvis and Cindy on their marriage, may your years ahead be filled with ever-lasting love and happiness.


★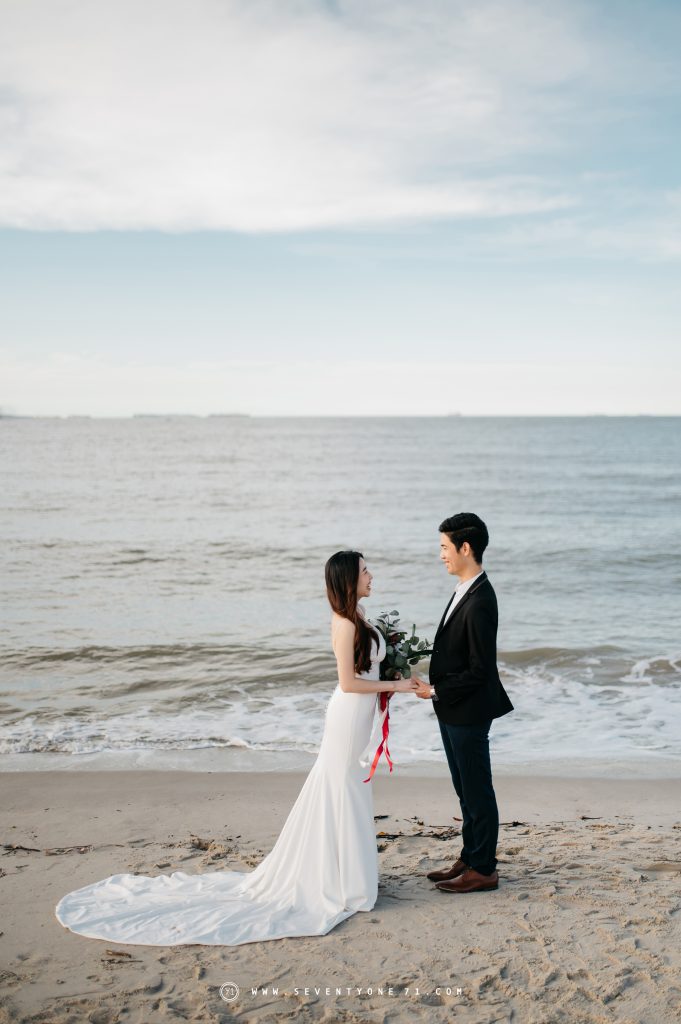 The ocean might well be one of the most romantic places on earth. It's always a good choice to have your pre wedding photoshoots on a beautiful beach.
Newlywed Derek is in a black suit, and Adeline in a simple white dress. Always timeless, always classic.
Derek and Adeline are truly made for each other. We knew because they show it all in these photos.
Our team will make your outdoor photoshoots as swift and comfortable as possible. The only thing you need to do is to enjoy, and let us worry about the rest.
And look at Derek and Adeline – they showed so much happiness throughout the shoot.


Couple: Derek & Adeline
Photographer: David
Makeup Artist: Team 71
Wedding gown: Studio 71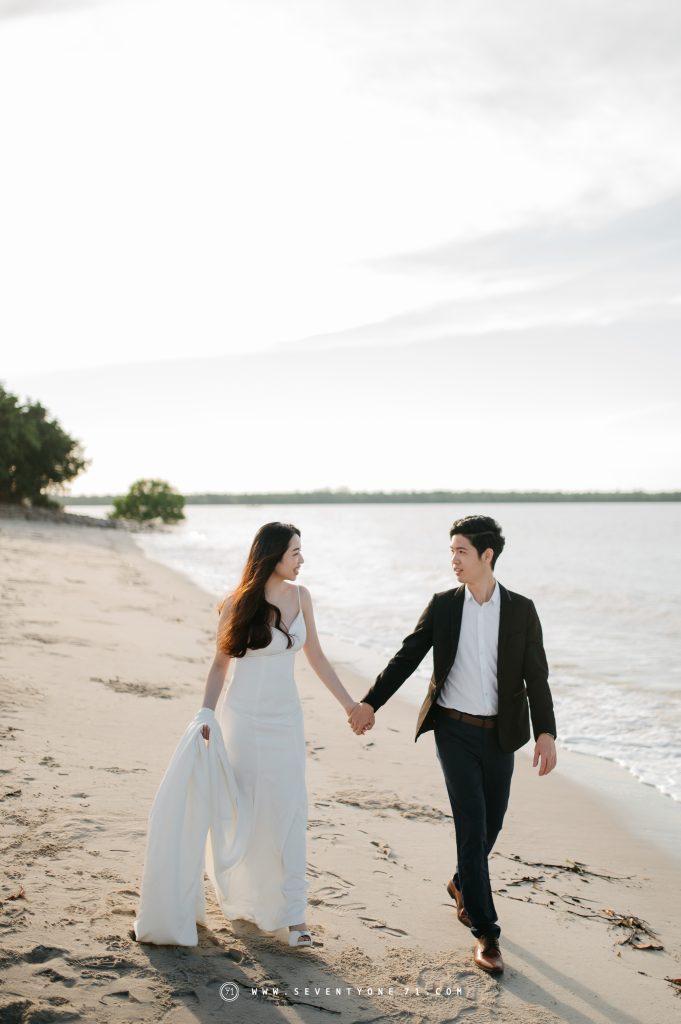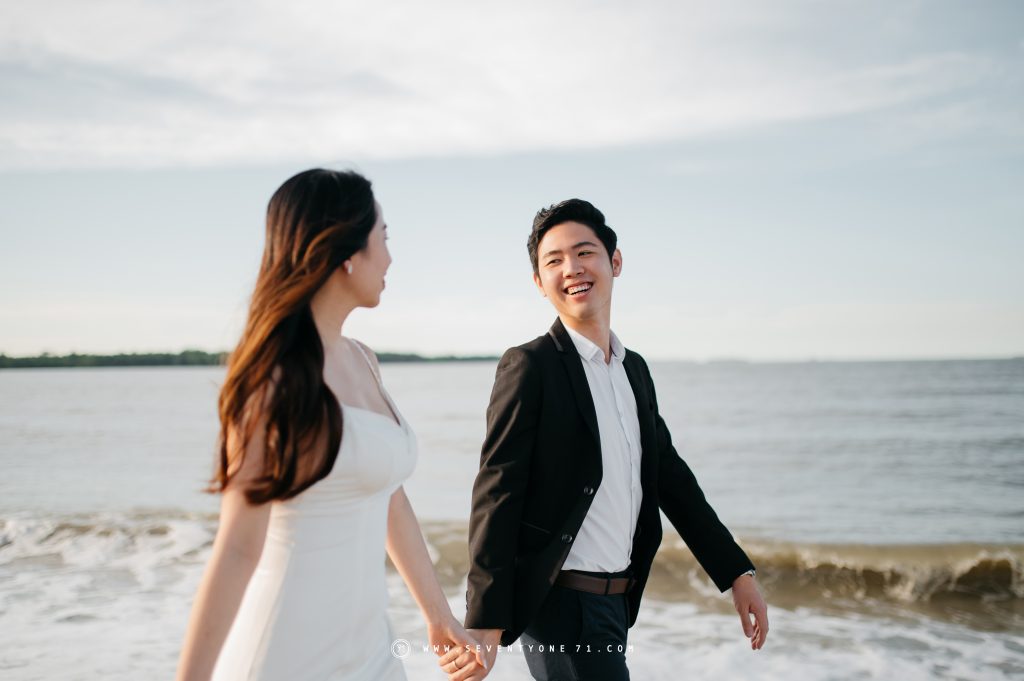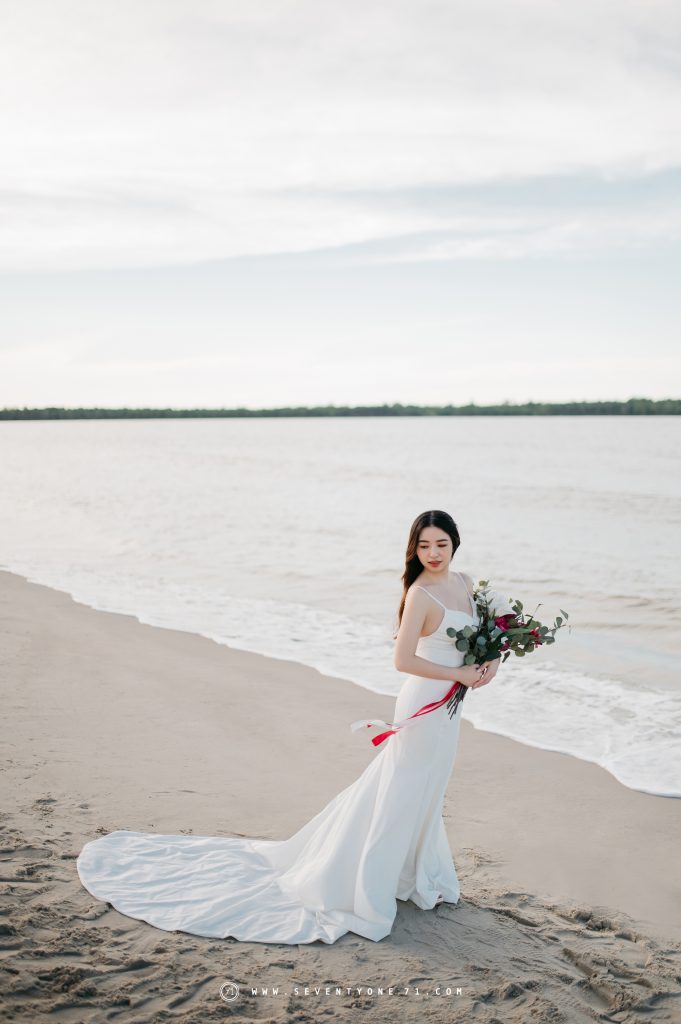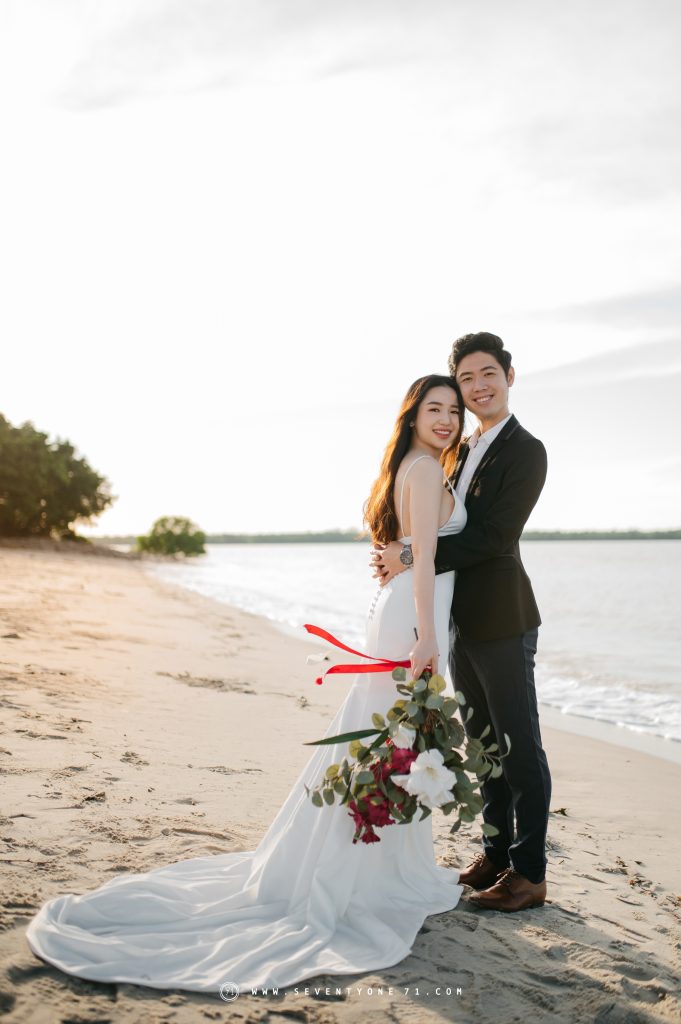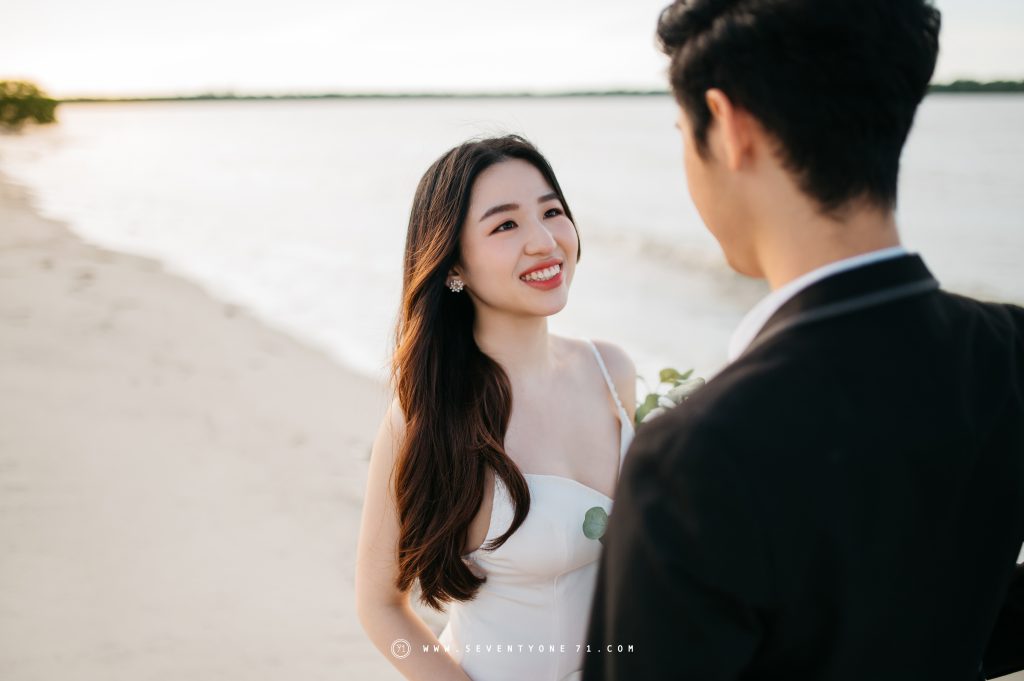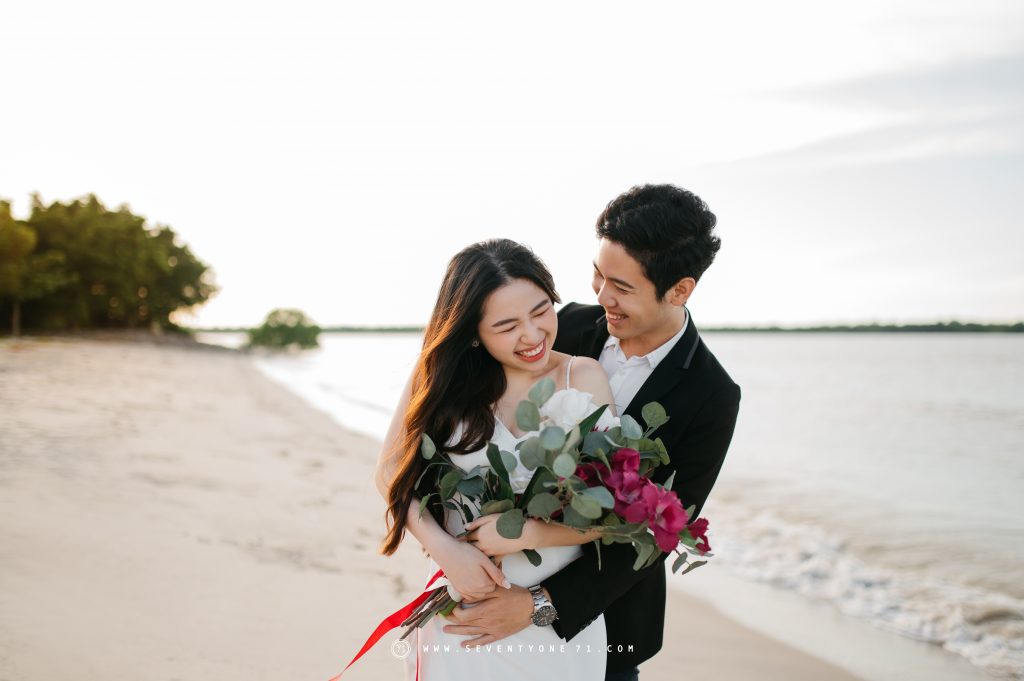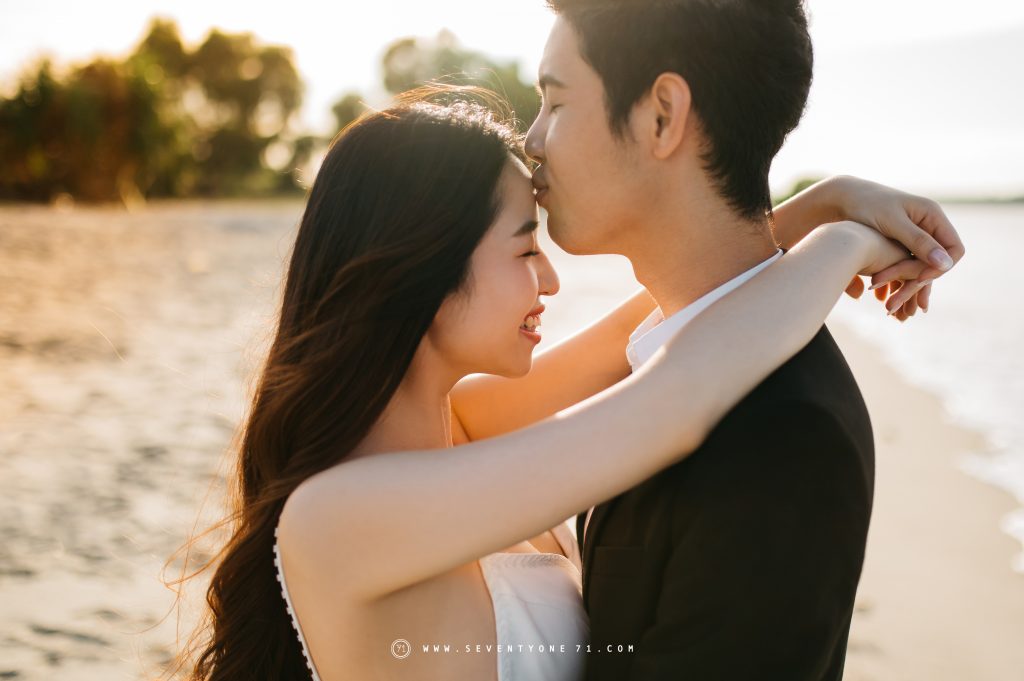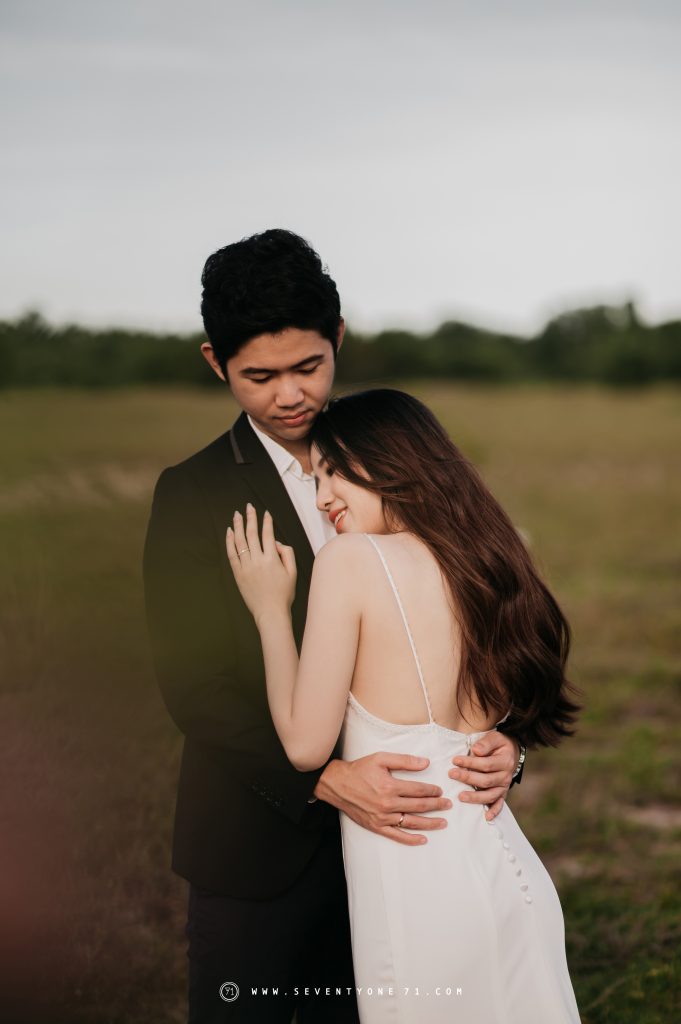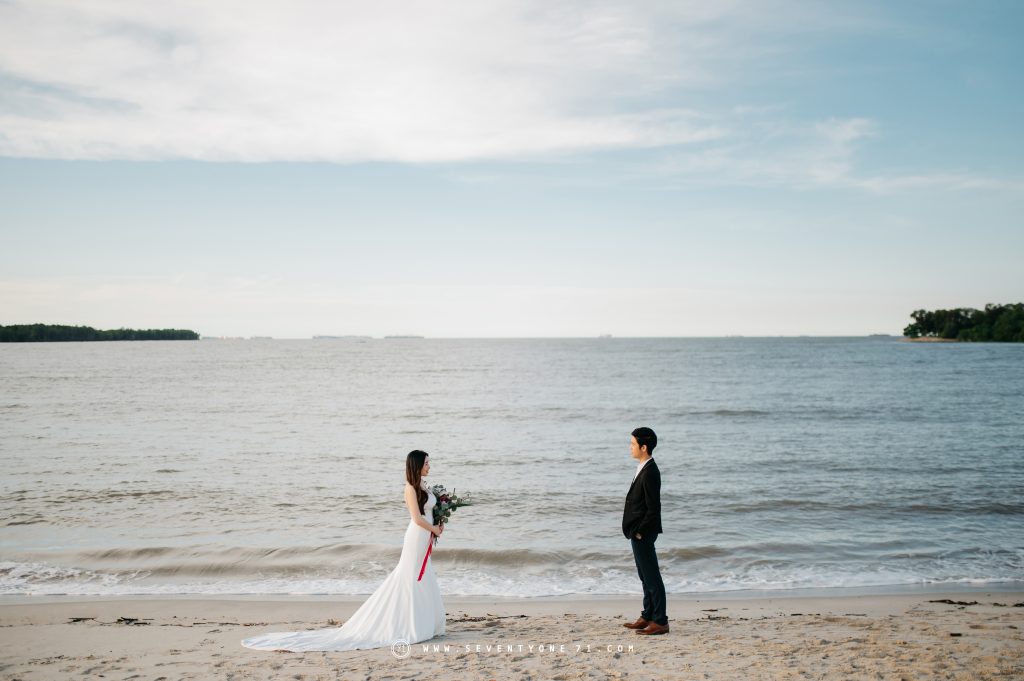 "I swear I couldn't love you more than I do right now, and yet I know I will tomorrow."


★


Couple: Edo & Paige
Photographer: David
Assistants: Team 71
Makeup Artist: Asaki
Wedding gown: Studio 71


Edo and Paige went out of the box with this dark themed pre wedding photoshoot.
In matching dark blue and black costumes, Edo and Paige presents something different, bringing out a sophisticated yet stylish look.

Trust us with your vision in mind, and we'll present you the best artwork with grace and skills.

In the outdoor shoot, we strive to make the process as least stressful as possible, and it shows – the couple is in their most relaxed state. The result is the most natural-looking photos.
The dark greens and deserted field make way for Edo and Paige, complimenting the dark blues on them.

"Love is the emblem of eternity; it confounds all notion of time; effaces all memory of beginning, all fear of an end."




Make your once-in-a-lifetime moments the most special one. Reach out to us to plan the pre wedding photoshoot of your dreams.

See more love stories here.