Professional Make Up Artist (MUA) by Team71
Makeup is a way for a woman to look and feel like herself, to even prettier and more confident. Hiring a professional makeup artists will help to ensure that you are flawless and beautiful on the day of and in the lasting memories of your event. Studio_71 offer full make-up artist, hair and beauty services. We have a team of dedicated professional make-up artists and hair stylists that can provide premium make-up and hair services for your next event

Our MUA service including :

☆ Pre Wedding (Local & Oversea)
☆ Actual Wedding Day Bridal Makeup
☆ ROM / Engagement Styling
☆ Corporate Photoshoot Styling (Model & TVC)
☆ Personal Styling (Special Occasion)
☆ Dinner Makeup
☆ Prom Makeup
☆ Graduation Makeup
☆ Maternity Photography Styling


Team71 beauty professionals use high-quality products that are blended with rigorous expertise. Team71 makeup artist who specializes in bridal makeup that worked on hundreds of faces in the span of our many years career. We trust and know what brands of cosmetic and what kind products will last on certain skin type, no matter you have young or mature skin, pigmentation, hooded eye, acne skin, long hair, short hair, or even fine hair. We will do the best to let you shine like a star! Not sure what you can do with your wedding hair and bridal makeup? Yes, you've come to the right place, we will help you feel confident and gorgeous on your wedding day!

Across the globe our makeup artists had been traveling styled for London pre wedding makeup, Paris pre wedding makeup, Australian bride, Korea k-bridal, Singapore, Vietnam, Japan, etc.

*scroll down for other makeup portfolios for actual-day, paris pre wedding makeup, artist, personal, modeling, etc*

☆

1. Makeup Artist Pre Wedding Bridal Styling (Oversea)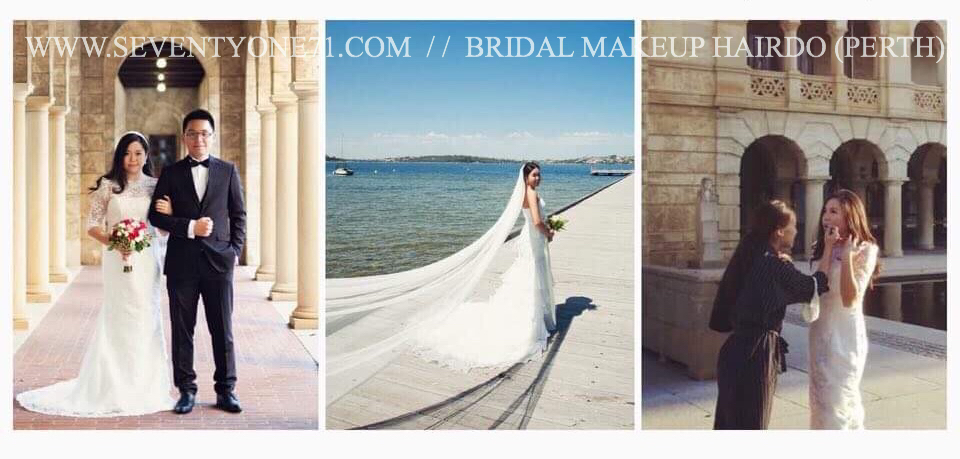 ☆

2. Pre Wedding Bridal Styling (Local)

Your wedding pictures will live with you forever and be the lasting memory of the most important day of your life. A bridal makeup artist knows this, as well as knowing that some elements of your makeup will be 30% lighter in photographs than in real life. See here for our Pre Wedding with our couple.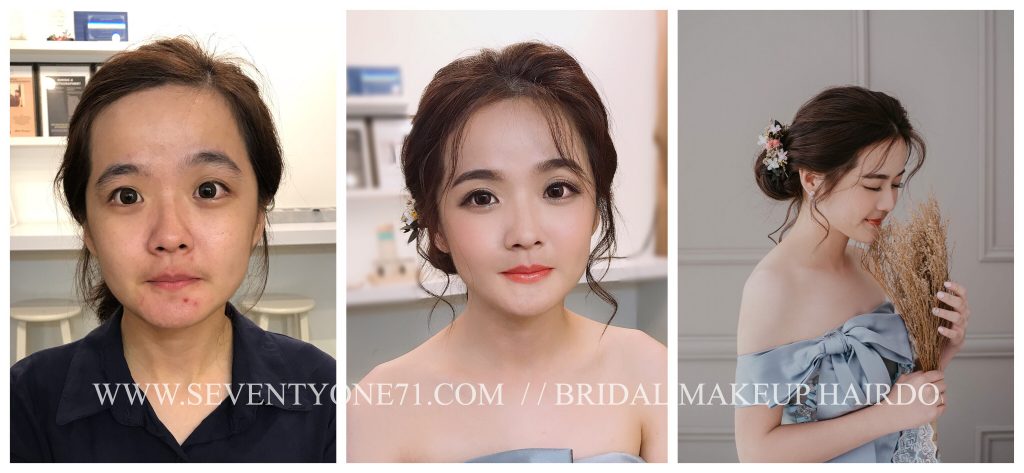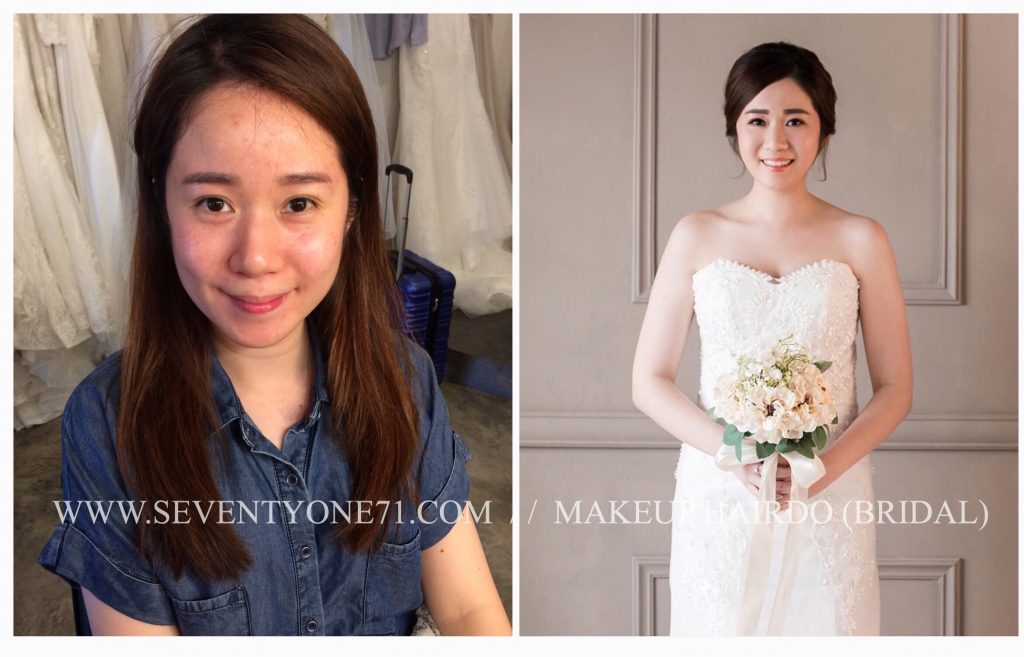 ☆

3. Actual Day & Dinner Bridal Styling

When you a hire a makeup artist or hair stylists for your wedding, we ensured all applications will be guaranty the highest brands cosmetic, you won't have to worry about your makeup wearing off during your wedding festivities or your hair falling from its form.

Team71 makeup artist who specializes in bridal makeup that worked on hundreds of faces in the span of our many years career. We trust and know what brands of cosmetic and what kind products will last on certain skin type, no matter you have young or mature skin, pigmentation, hooded eye, acne skin, long hair, short hair, or even fine hair. We will do the best to let you shine like a star! Not sure what you can do with your wedding hair and bridal makeup? Yes, you've come to the right place, we will help you feel confident and gorgeous on your wedding day!

There are special primers, setting sprays and powders that your artists will know exactly how to apply to ensure complete bliss. Trust us, your groom may also be appreciative at the end of the day.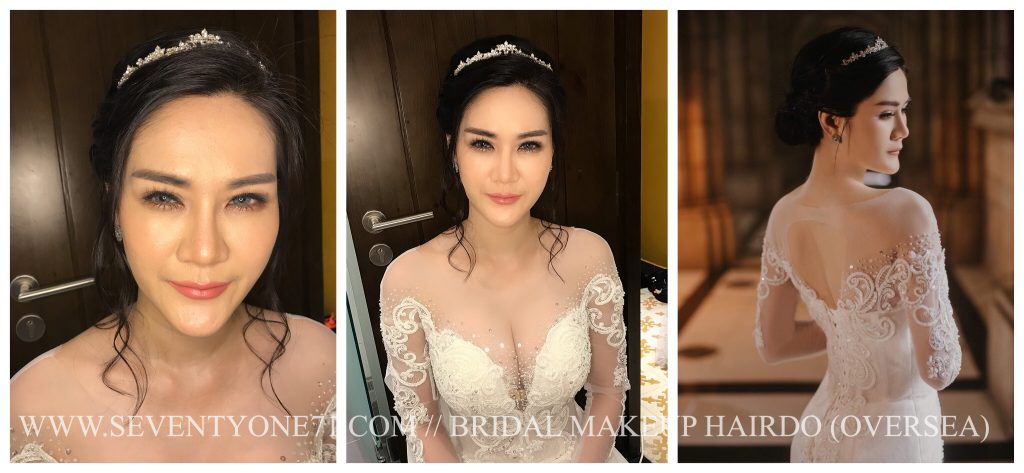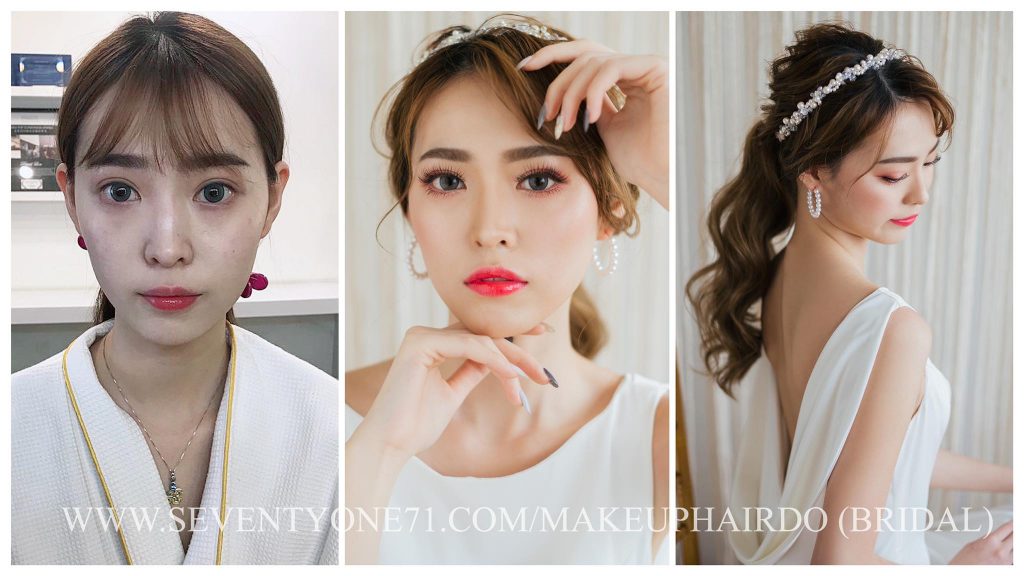 ☆

4. ROM Makeup


A simple style for your wedding registration day / engagement day. Light, airy, and basic hair do is perfect for a beautiful moment like this.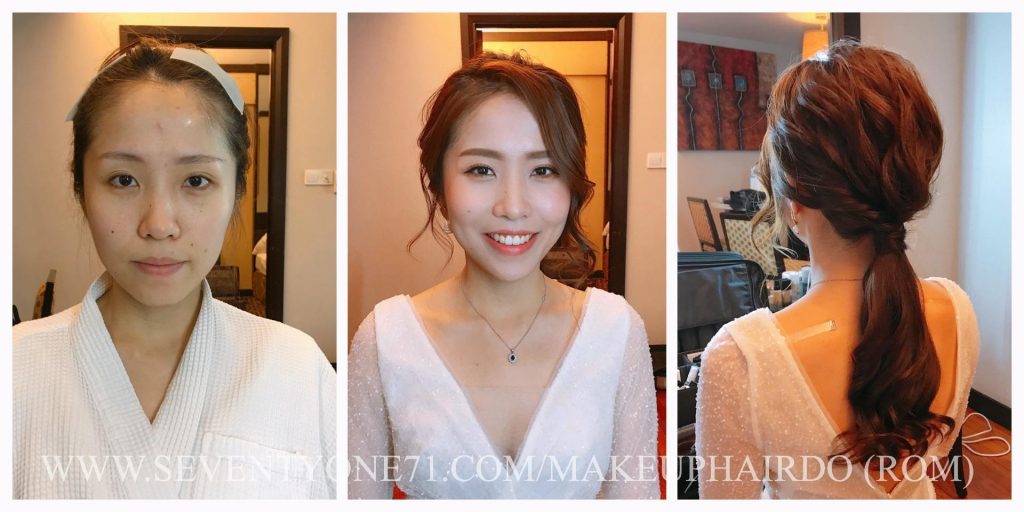 ☆

5. Corporate Photoshoot Styling (Model & TVC)

Each individual look has a purpose, and it is the artist's job to achieve the desired effect using makeup. We also have a pro media makeup artist and hairstylist team specialising in media make-up and hair including Models, Film, Commercial, Fashion, TVC, Live Events etc.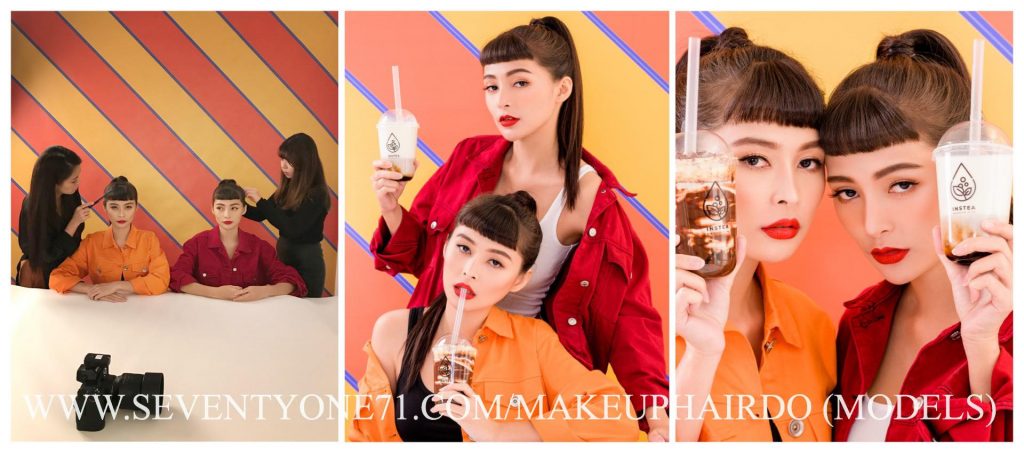 COMMERCIAL MAKEUP FOR – JABEN MALAYSIA (MODEL : BELLA KUAN)

COMMERCIAL MAKEUP FOR – CHRISTY NG SHOE (MODEL : YUTH GAN)

COMMERCIAL MAKEUP FOR – TVC (ASTRO ARTISTS)

COMMERCIAL MAKEUP FOR – TVC (ASTRO ARTIST)

COMMERCIAL MAKEUP FOR – TVC (ASTRO ARTISTS)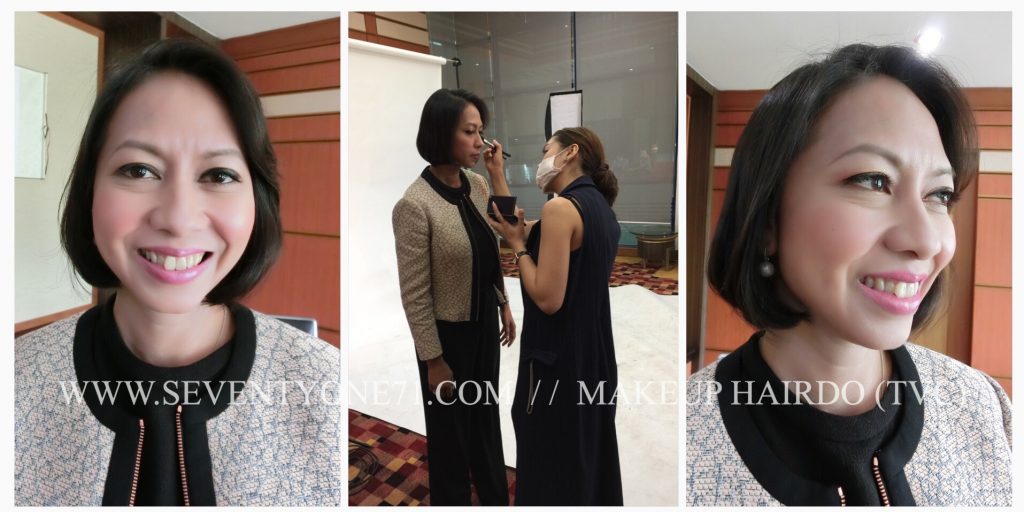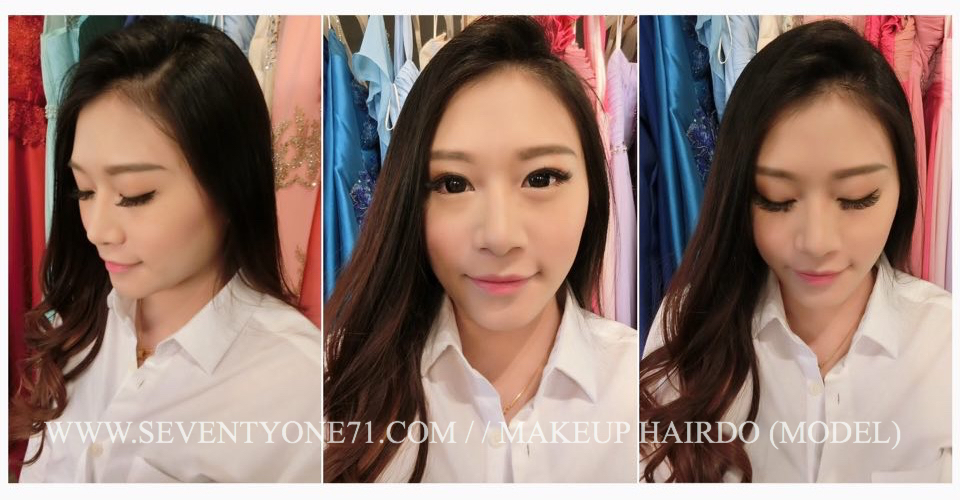 ☆

6. Personal Makeup Styling

Makeup is used as a beauty aid to help build up the self esteem and confidence of an individual. Our hair or makeup artists are fully qualified and highly experienced in their field of make-up, hair or beauty.


☆ Bride or Groom's Mother Makeup
☆ Bridesmaid Makeup
☆ Attending an Event
☆ Dinner Makeup
☆ Prom Makeup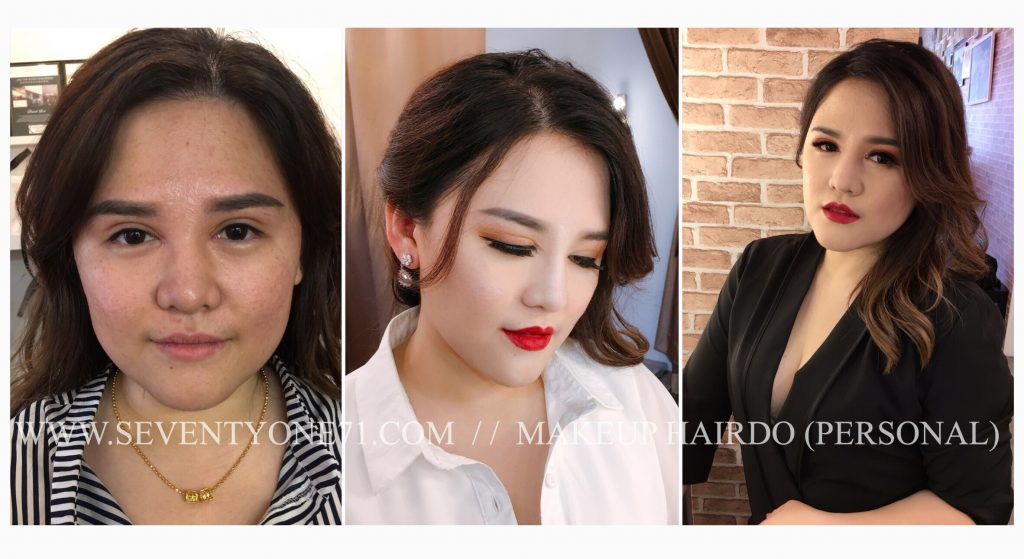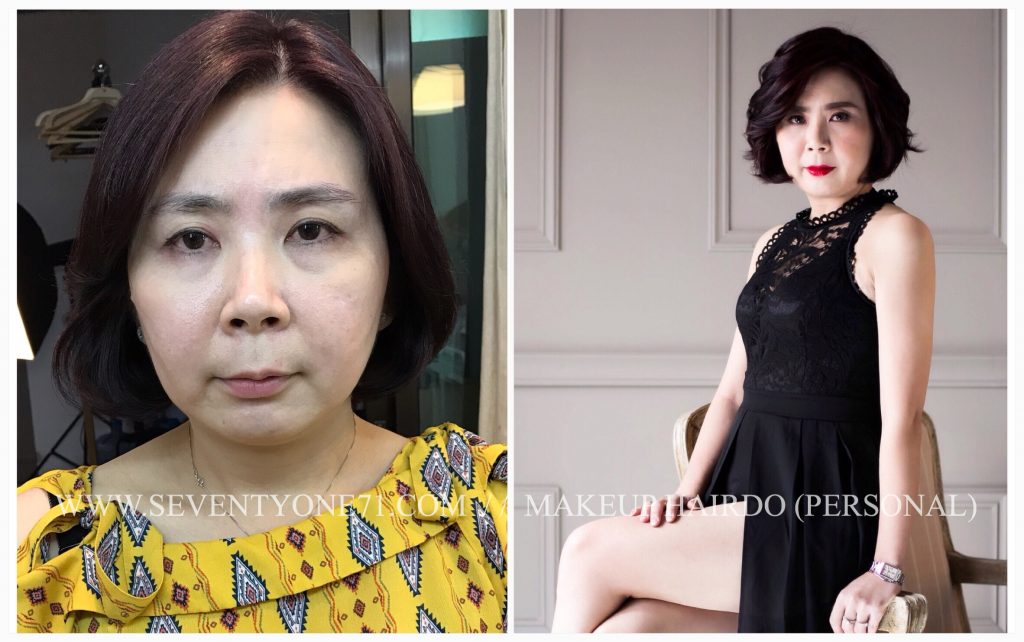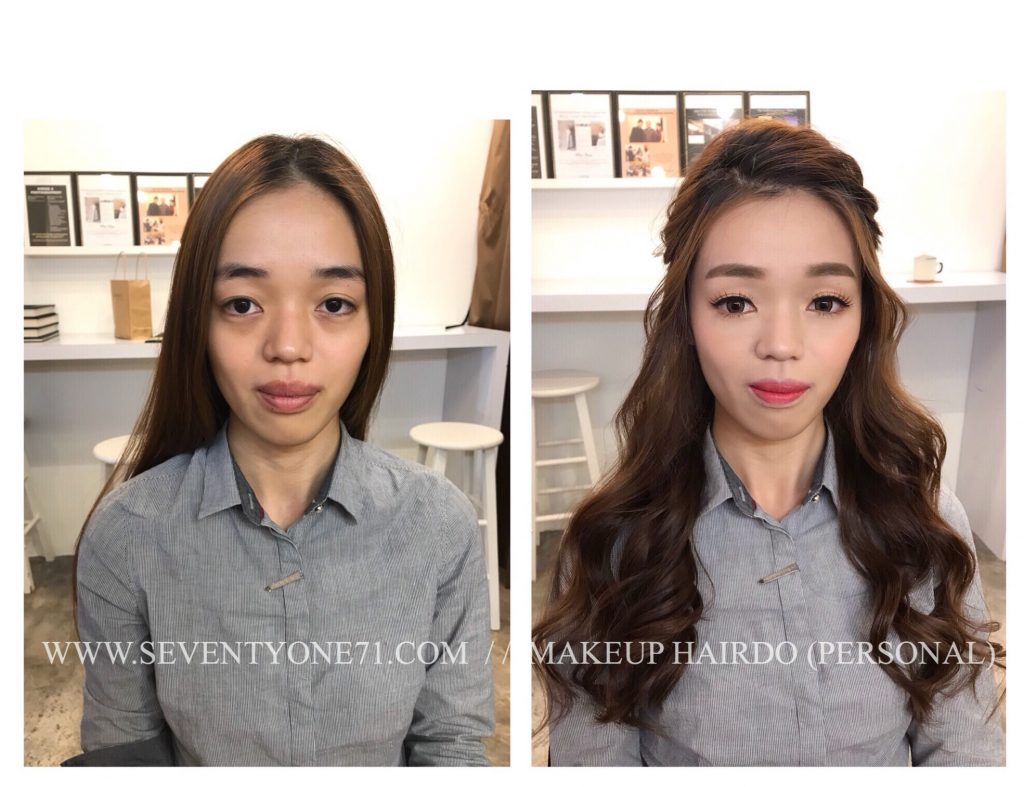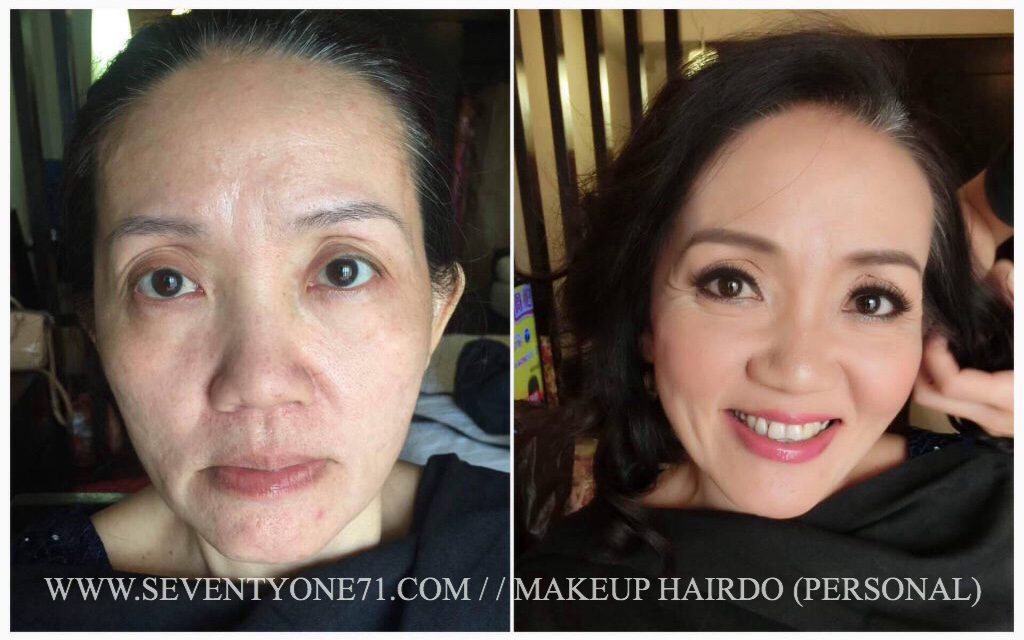 ☆

7. Graduation Makeup Styling


Make this day a beautiful one and enjoy the glorious moment on stage or even a professional set of graduation photographs make the event that little bit more special, with you and your beloved family.





☆

8. Maternity Photography Styling
Having a beautiful face even during on your pregnancy journey, dearest all mommy-to-be, this is definitely a self pamper session for yourself and for most of our maternity photography package that's involved styling service.



☆

For Booking or Enquiries?

To sum it up, I like this analogy to bring my point home; behind every beautiful movie star, singer or model, there is a talented and experienced makeup artist working hard to ensure they look great in every picture that is taken. Your Wedding or Portrait session is your mini celebrity moment and you should look and feel as amazing as those stars. Trust us, hiring a professional makeup artist is one way to guarantee that!

I hope our portfolios above inspired you a little more! To make things convenient, we come to you. Contact us here to discuss how we can help make your big day special.